The importance of a GS1-verified certificate that can validate a company's membership and product information cannot be understated.
Both the Chinese & Vietnam governments have been in the forefront of requiring a clear indication of GS1 Membership validity before goods can be moved within their countries.
The Chinese Embassy, Economic & Commercial Counsellor's Office had even requested for GS1 assistance in verifying a Malaysian company's registration information to facilitate legal investigations, which GS1 Malaysia was able to provide accurately.
                     GS1 Malaysia Membership Certificate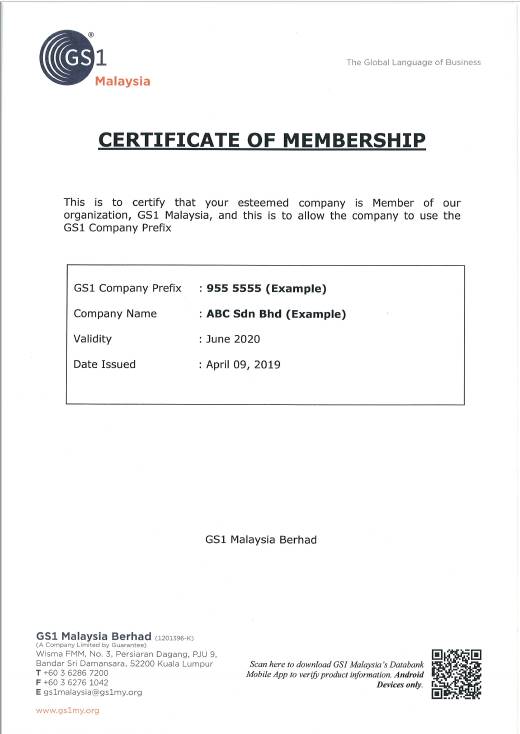 GS1 Malaysia Member Product Certificate
                    NOTE: Products must already be in the GS1 Malaysia Member Product  Databank before the certificate can be issued.