In preparation for the industry stakeholders and consumers to access critical products and logistic information to authenticate the unique identity of the products through trusted source, GS1 Malaysia introduced the GS1 Healthcare Product Databank with extended attributes to gather relevant information about the pharmaceutical company and its products, such as active ingredients, usage, warnings & precautions, etc. This would provide the ability to track and trace all pharmaceutical products.
We would like to encourage all healthcare companies to submit a complete list of product to be registered with the GS1 Malaysia Healthcare Product Databank.
The attributes are as follows :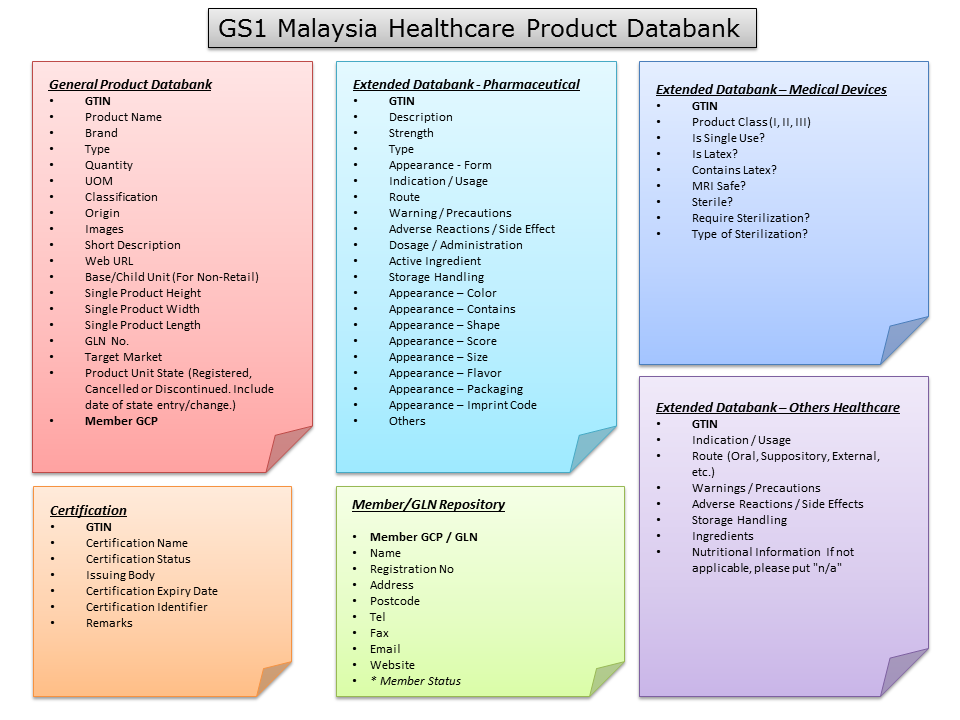 Kindly make your submission using the Healthcare Product Listing Template (Click Here to download), emailed the completed list to databank@gs1my.org
Kindly contact Sonia Mee (sonia_mee@gs1my.org), Leong Kah Leon (kah_leon@gs1my.org) or call GS1 Malaysia at +603-62867200 for more details.