GS1 Malaysia Databank Mobile App
The GS1 Malaysia Databank App is a mobile application built based on cloud data access technology and leveraging on the GS1 Malaysia Member Product Databank. The Mobile App will enable access to product information and its brand owner information by just scanning the GS1 barcode on the product.
The purpose of this app is to provide the trusted and genuine product information to the consumer with the accurate information submitted by the brand owner of the product. This will provide more visibility and authentication of any product scanned.
Getting Started
Has your company submitted a complete list of products to be registered with the GS1 Malaysia Member Product Databank?
If not, you are urged to do so as soon as possible!
Important Note: Any products not registered in the GS1 Malaysia Member Product Databank will not appear to any consumer who scans the barcode of the product.
If you have, please use the Mobile App (only Android supported for now) to check and confirm that all your products are listed correctly. You may download the App from

http://www.gs1my.com/mapps/GS1MalaysiaDatabank.apk

 

or scan the QR code below.


Important Note:

We want to ensure the right information is delivered to your consumer from the right source – YOU.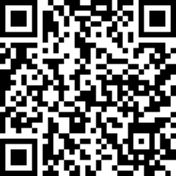 Please visit our GS1 Malaysia Member Product Databank Webpage to find out how to register your products.
How does it work?
Questions? Please contact:
 
Via Phone: +603-62867200, via email: gs1malaysia@gs1my.org, via Whatsapp: +6011-16168228