Dato' Dr Sheikh Muszaphar Shukor Al Masrie bin Sheikh Mustapha, a Malaysian, is our co-founder and Chairman. He graduated with a Bachelor's degree in Medicine and Surgery from Kasturba Medical College, Manipal, India in 1997. He began his career at Hospital Seremban in 1998, and subsequently at the Kuala Lumpur General Hospital in 1999. He then worked at Hospital Selayang from 2000 to 2001. Currently, he is an Orthopaedic Surgeon at UKM and a Fellow Researcher at the Institute of Space Science, UKM.
He became the first Malaysian to go into space on 10 October 2007 aboard Soyuz TMA-11 and since his return from space, he has been actively giving motivational talks to more than 500 schools, as well as addressing the corporate and private sectors as well as organisations through invitations worldwide. He is also the recipient of many local and international awards such as the Malaysia Book of Records for Malaysian Icon Award 2010, 500 Most Influential Muslims 2010, Meritus Award 2011 by Open University Malaysia, ASEAN Outstanding Business Awards 2011 for Science & Technology and Asia Best Outstanding Achiever Award 2014/2105.
Being the first astronaut of Malaysia, he has been actively promoting science education in the country, especially in the context of aerospace exploration. In 2014, he launched his own animated series, 'AMUZ Space Series for Kidz'. He also participated in Galaxy Forum Southeast Asia 2016 in Malaysia and Indonesia, a primary education and outreach initiative of the International Lunar Observatory Association.
Dato' Dr Sheikh Muszaphar Shukor Al Masrie is also an author of two books, namely 'Kembara ke Angkasa', a memoir on his journey and experiences in space and '30 Rahsia Sukses' in which he shares his secrets for success.
Encik Azizi Bin Meor Ngah, a Malaysian, is the Executive Director of Aladdin Group. He holds a Masters of Business Administration degree from Henley Management College, United Kingdom. Encik Azizi has over 40 years of experience in various field of expertise from agriculture and horticulture to management and corporate planning and restructuring; and from supply chain to mass media.
In 1971, Encik Azizi was a Senior Controller specialised in strategic planning and a Consultant to the World Bank for Kumpulan Guthrie Berhad (presently known as Sime Darby Berhad). He joined Utusan Melayu Group Berhad as the CEO in 1995, a position he held until his appointment as Chairman of the Federal Agriculture Marketing Authority in 2001. He served as CEO of the Malaysian Palm Oil Association from 2004 to 2006. His last appointment prior to his retirement was the CEO of Malaysian Agrifood Corporation Berhad.
Encik Azizi also made significant contribution to the country's economic growth through his participation in the ETP (Economic Transformation Program). In 2010, Encik Azizi was appointed to head the Agriculture Lab to produce a 10-year blueprint under the National Key Economic Areas in the ETP. He was also invited to lead the Performance Management Delivery Unit Lab on Strategic Reform Initiatives – to develop strategies to enhance the performances of the SMEs in Malaysia.
Encik Azizi presently sits on the Board of Directors of the HDC and Konpro Group. He is also a Director of FoodPlus programme at the Crops for the Future Research Centre, an organisation that aims in improving food and nutrition security, health and incomes of the poor, and the sustainable management of fragile ecosystems.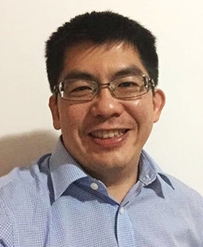 Lim PK is the co-Founder and the Coordinator for Spotwerkz. SPOTwerkz is a company created to drive "on the spot" (location based or real-time) activities as the next frontier in the digitization of our lives, focusing on 2 core areas of interest - analytics and lifestyle activities with a customer and service presence in South East Asia, and Australia.
Prior to this, he held Board-level, and senior management roles in private and public listed companies in Malaysia, and Thailand with the primary responsibilities in strategic development, and business intelligence analysis.
He graduated with a Bachelor of Science degree in Computing from the University of Portsmouth in 2001 and obtained a Masters degree in Business Administration majoring in Human Resource Management from the University of Nottingham Trent in 2004.
Janet Chong is currently the Customer Manager at OpenText, handling strategic accounts in Asia.
She brings in more than 13 years of experience in Supply Chain, helping companies to define strategy in the automation of Procure-to-pay and Order-to-cash processes. She has worked with companies to realise and achieve business objectives via B2B solutions in managing the complexities of supply chain integration.
Prior to OpenText, Janet has a Master of Logistics (Supply Chain) from Curtin University and has been in the Procurement and Order Planning role for more than 5 years in the manufacturing industry before joining CrimsonLogic as a Business Development Manager for trade solutions.
She can be connected via LinkedIn: https://sg.linkedin.com/in/janetchongmk
Ewen Nendi, DBA, is Director, Training Development and HR Consultant for Mywave. He designs and implements multiple programs for local and international clients.
Prior to Mywave, Ewen was a HR practitioner with several MNCs for more than 25 years, namely, Quantum Storage, Iomega, Dell Computer, Smart Modular. He held a number of senior HR management positions, and rose through the ranks to site Director and regional Director.
He holds a bachelor degree in economics; Master in Human Resources Management and Business Administration prior to his doctoral research in the area of Performance Psychology. He is a certified trainer for 6-Sigma, EICC Lead auditor, Leonard Personality Inventory and Personal Resilient Advantage for stress transformation.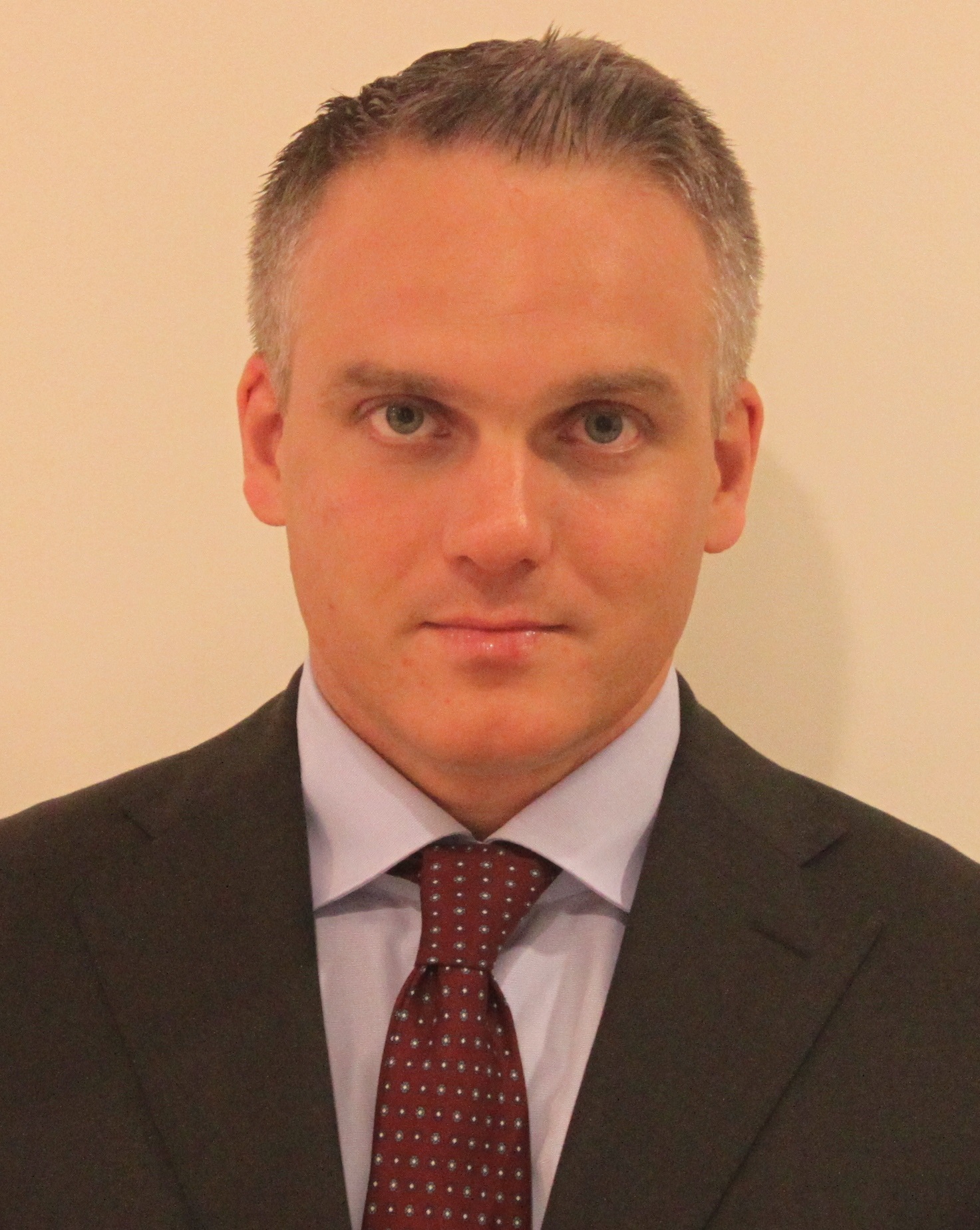 As the GS1 Global Office representative in Asia-Pacific, Patrik Jonasson is charged with defining and executing strategies for food and consumer safety, logistics and public policy in the region. Patrik speaks and moderates frequently in international meetings and has represented GS1 in for example UN, FAO, WCO, World Bank, ASEAN and APEC.
As the coordinator of GS1's Asia-Pacific Government engagement activities, Patrik's work focuses primarily on cross-border trade processes, supply chain integrity, food and consumer safety, logistics and the roles Government policy plays in these domains. Patrik has been driving the use of Global Data Standards in international trade within APEC, and is working closely with private sector and a number of APEC Governments to further the use of global data standards to facilitate safety and efficiency in international trade processes across the Asia-Pacific region.
Patrik was previously the General Manager of European Chamber of Commerce in Indonesia, and the first Executive Director of EU – ASEAN Business Council representing EU business in the trade and investment dialogue with the Government of Indonesia and ASEAN with the official mandate from the European Union. In these roles Patrik worked actively on market access and trade issues, as well as initiatives supporting increased trade and investment ties between EU and ASEAN.
Patrik has a Master of Science in Business Administration from the School of Business, Law & Economics at University of Gothenburg, Sweden.
Contact information: Patrik.jonasson@gs1.org