GS1 Malaysia, in collaboration with Caring Pharmacy Retail Sdn Bhd and Duopharma Malaysia Sdn Bhd, championed a Healthcare Trial Project to demonstrate to all the stakeholders the benefits of having full visibility in the movement of pharmaceutical products in their supply chain.
The trial project has been successfully completed and has demonstrated to the stakeholders, using GS1 Malaysia's Member Product Databank and Databank Mobile App, the effective track and trace of the products used for this project, from the manufacturer, to the distributor, and finally to the retailer, by using the GS1 2D DataMatrix containing both static information, such as GS1 identification keys, and dynamic information, such as the expiry date and batch number of the products in question.
In summary, the benefits are as follows:
Allows for optimal control over inventory and stock,
Enables the ability to make informed managerial decisions based on the easy & reliable information obtained,
Reduce wastages from over-stocking and expired products,
Allows any stakeholder to independently verify & authenticate products using nothing but their mobile smart device,
Provides a secondary backup repository of pertinent product information.
Project Summary : Download Here
Project Report : Download Here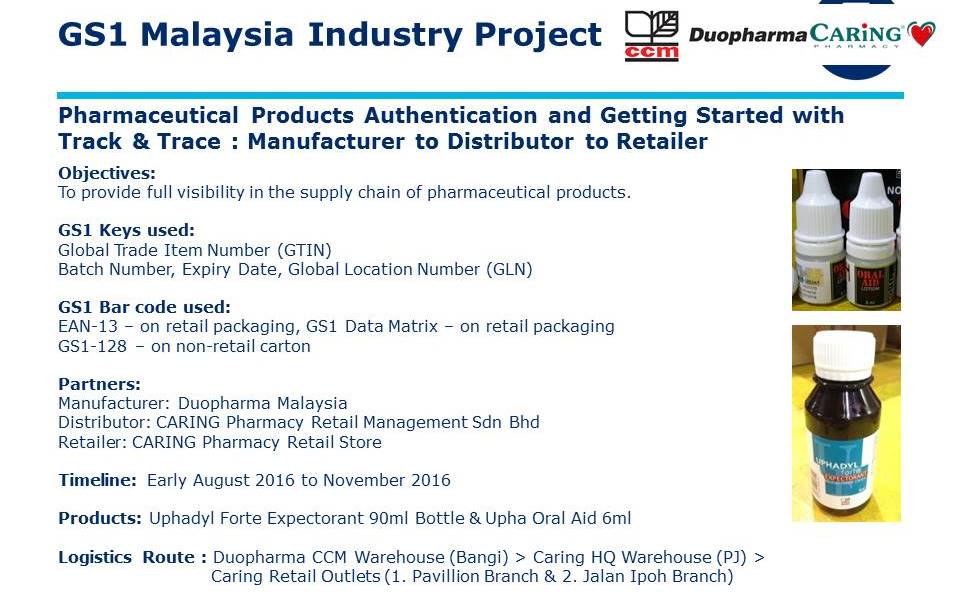 Project Overview & Description
---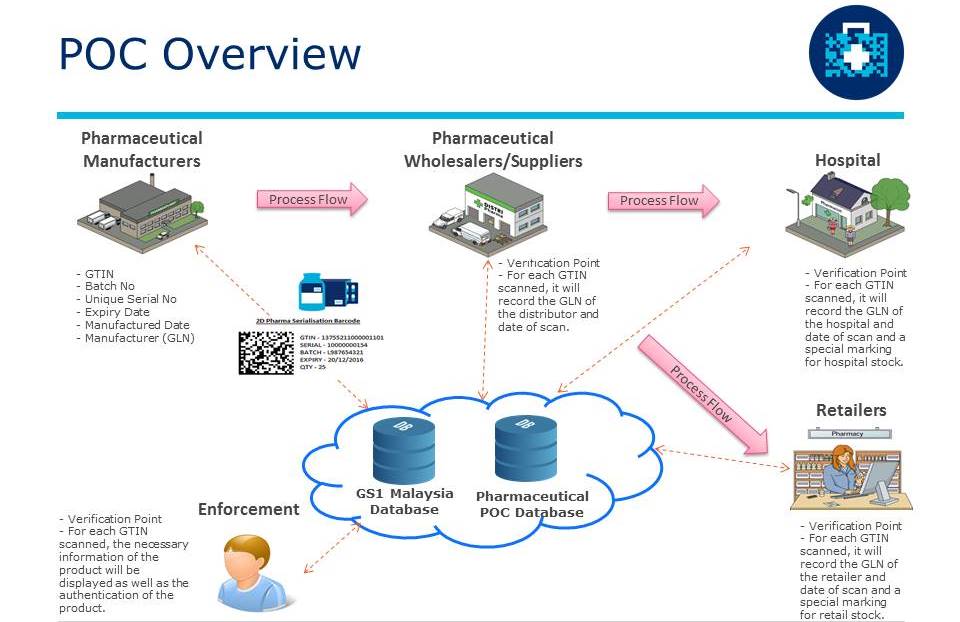 Project Flow
---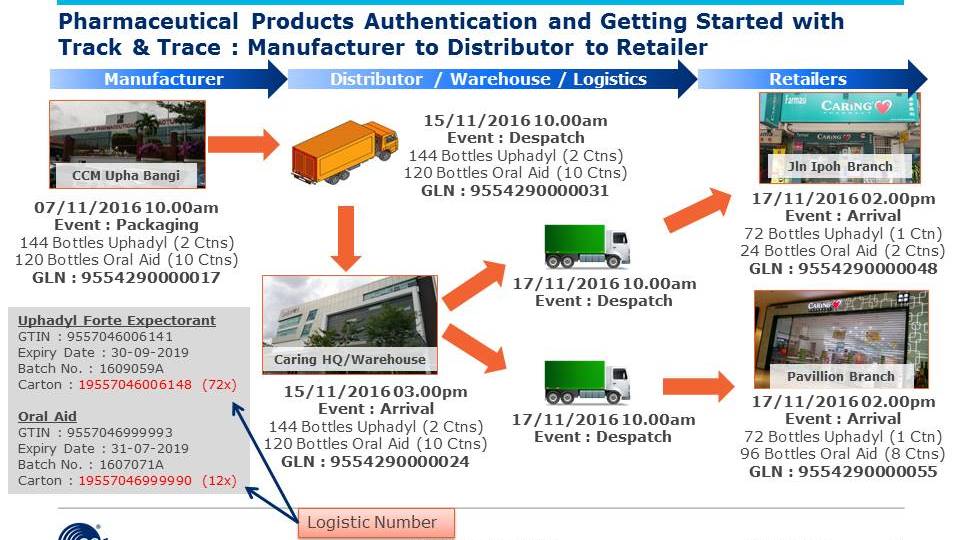 Project Result
To know more, please contact GS1 Malaysia by email to gs1malaysia@gs1my.org or call to 03-6286 7200.